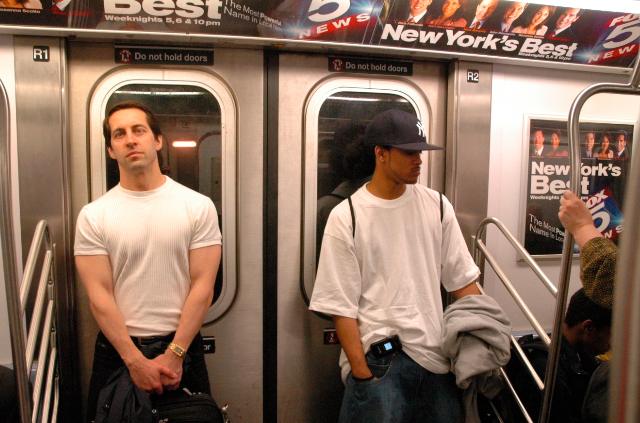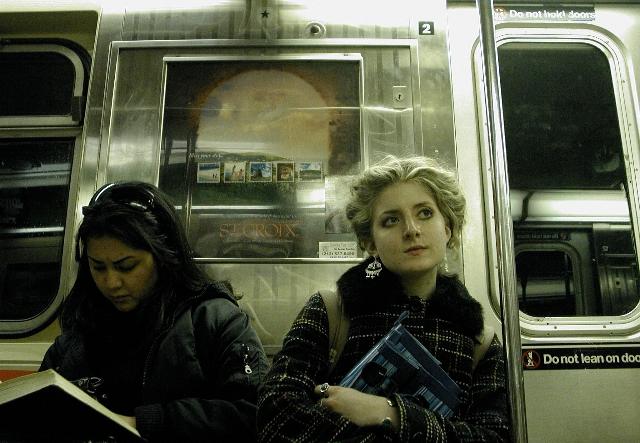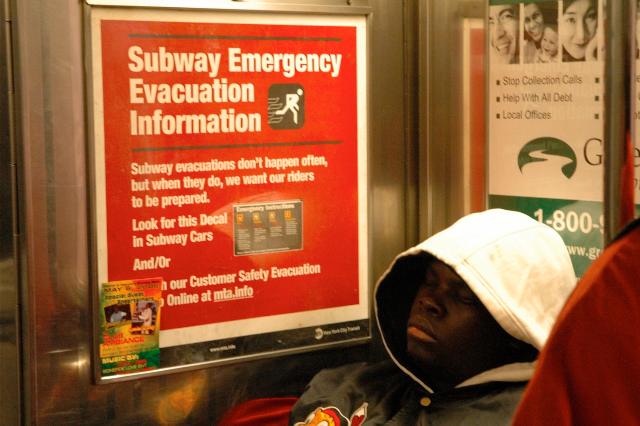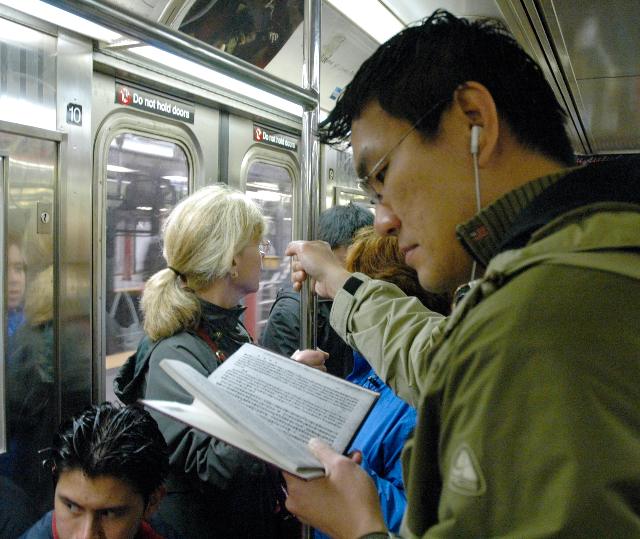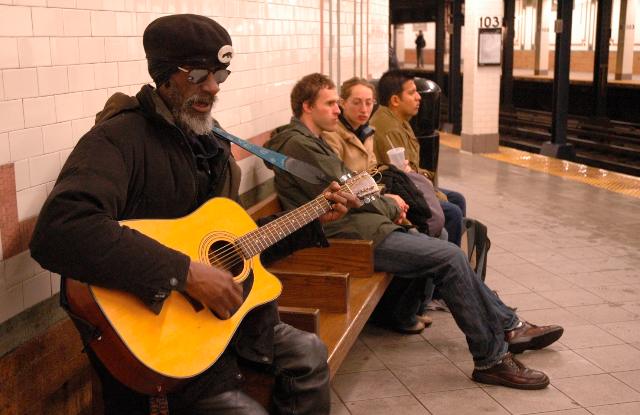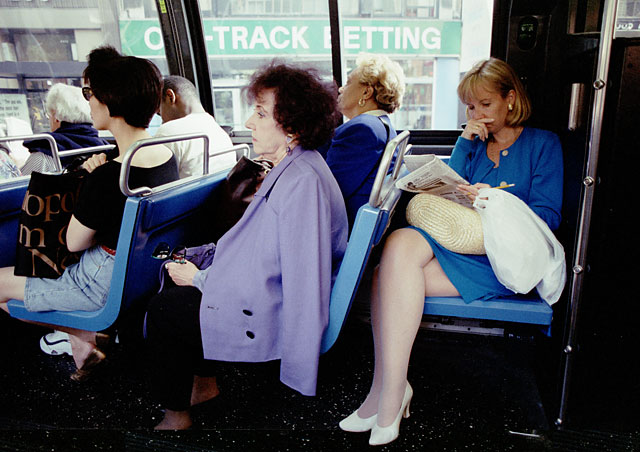 People - Streetlife - Obama - Events - Subway - Snow - Needle Exchange -
- Design - Bridges - Statue of Liberty
Men lean on steal
as if it were their
strength - wait
to take a train -
from Coney Island
to - no where, it's
written on their
face's, it's how they
stand. . .

But, men in white
"New Yorks Best"

The man to the left
works out - at a gym
wears a gold watch
and he smiles - with
a proud grin.

The man to the right
waits patiently for
a call, his phone hooked
at his waist -
to tell him where to go.

Two women, not "girl - friends"
but New York City strangers
ride the subway
one reads
one dreams
one ignores
one absorbs.

Above another, directions
"How to Evacuate"
a man sleeps...
behind him -
"Don't worry about debt..."
he sleeps.
Rides a subway - all day
works the streets at night.

The new way
and, the old way home.
One person reads a book,
and his ipod is on as
music enters through
his ear, one person -
two hemispheres of a
brain.

And the man with his guitar
he once had dreams of
playing to a different -
audience.
Still - he entertains...
eyes covered in dark glasses
his vision failing
his face slim
a beard growing - as his music
never ending.
This group - on the MTA
are New York workers wearing
the color blue...
"Off Track Betting" no one leaves the MTA
not those in blue.
One reads the news - she reports
it some where - some place
even if in her mind...
Two in front, linger - no specific
place to go,
behind them - the one in blue
probably works in a retail store...
The oldest women in the front,
she's hoping she is on the MTA.