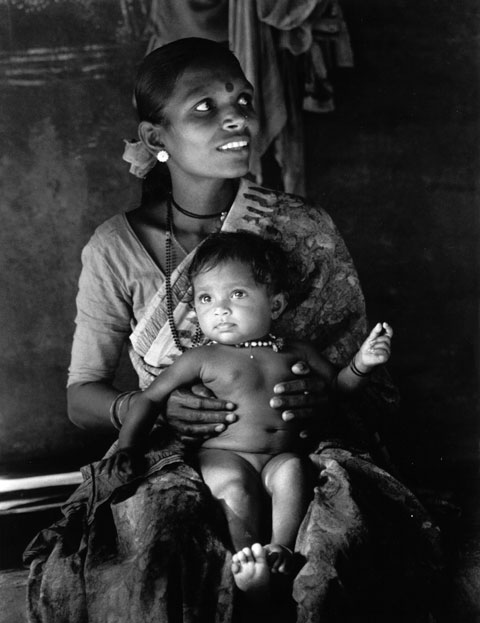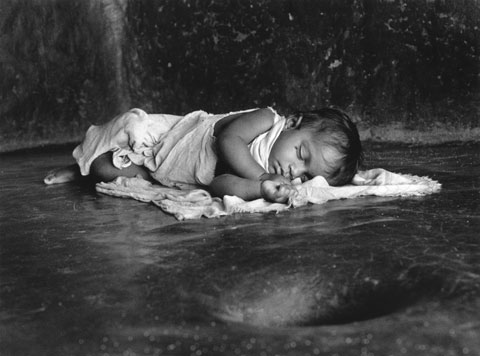 Please roll over, to see the photo that was taken a few moments after this foto was taken, with the camera that the father is looking through.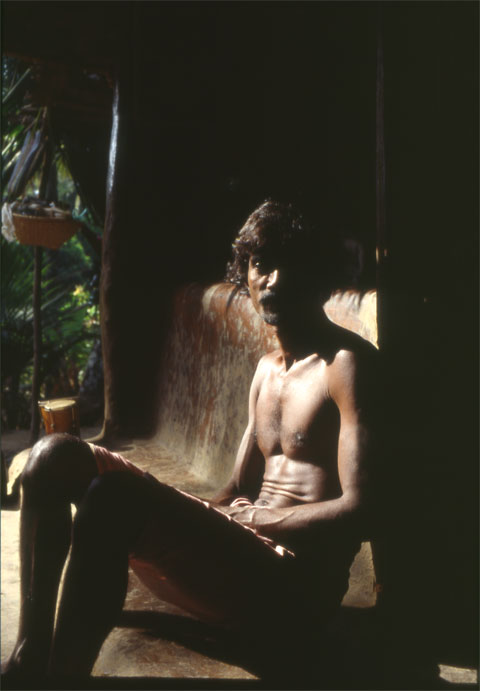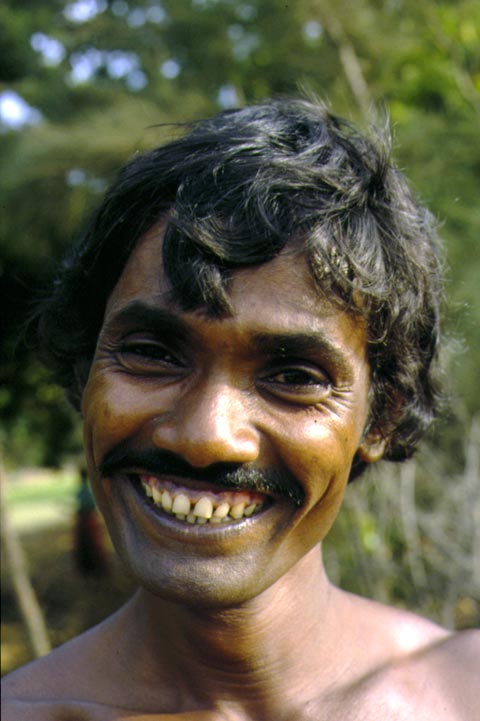 Maneshwara´s family - Sukuru´s family
The small village of Kudle, in the state of Karnataka, was unknown by westerners when I arrived there in -87. I made friends with some of the local people and learned to speak some of the local language Kannara.
When I returned to Kudle during the following years I gave to my new Indian friends photos which I had taken during the previous visit.
Some of the farmers had never before seen a photo of themselves. Today Kudle is a well known resort for budget travellers from the west.